When it comes to getting things done, sometimes we can be our own worst enemies. As community managers, we want to do the best possible job for our communities and our organisations, but it can be difficult to make time for ourselves. It can be even more difficult in a profession that brings people together to push ourselves forward. 
I've decided to tackle my own self-imposed obstacle course and get out of my own way. Are you feeling the same way?
In this blog post I'll reveal the challenges we face, identify some realistic ways forward and share useful resources to help you get things done and make time for self-development and self-care.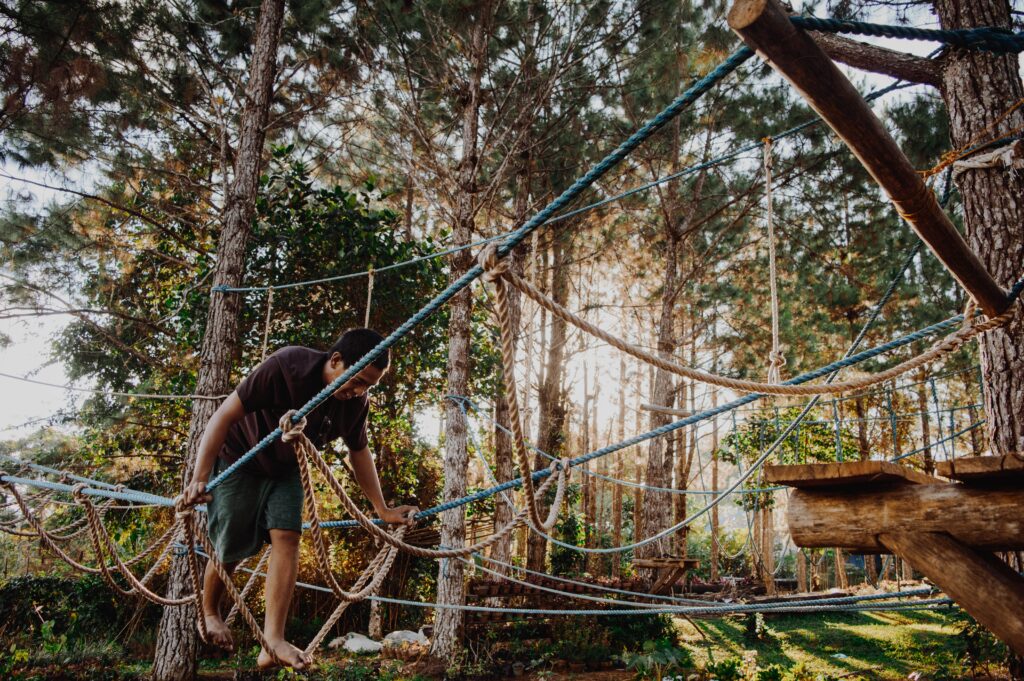 Five challenges we face
1. Perfectionism
This is the biggest obstacle for many. Wanting to be the best that you can be seems so positive, but it has a dark side.
When we fall into the trap of needing our work to be perfect, we can stop trying or give up at the first hurdle.
We give up learning. We avoid anything that's challenging. We take forever to complete a task by constantly tinkering with our work.
Or we procrastinate by trying to master 'the secret of doing it 100% right' and never even start. I've been there.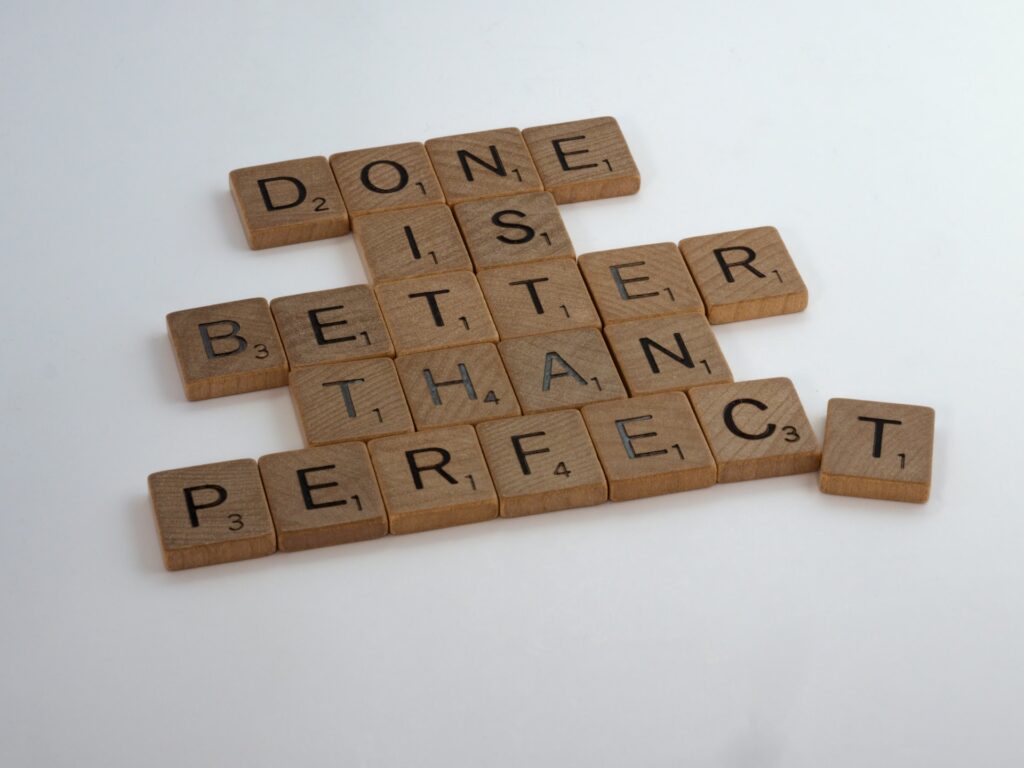 2. Indecision
Perhaps I'm showing my age, but I remember the first time I saw cable TV and opened the channel list. Hundreds of channels beyond the five we usually had in the UK. I remember spending about an hour flicking through before heading back to 90s Top of the Pops.
When you're facing indecision, it's difficult to know where to start. Perhaps you're unsure of the right decision to make or which direction to take. You may have too many ideas and too many choices.
That last one definitely resonates with me – I have a folder full of content ideas!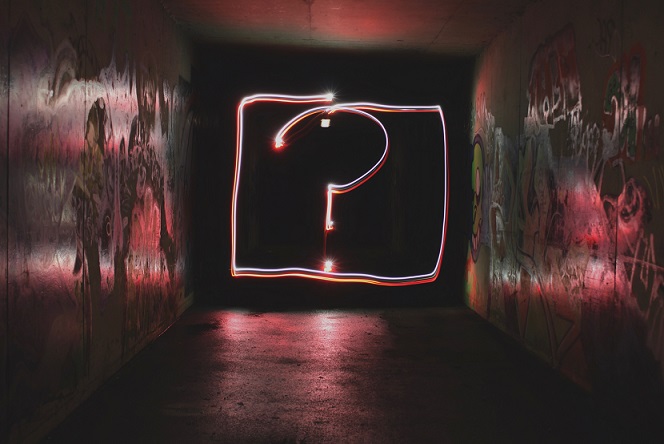 3. Fear
We don't like to talk about fear, which is just what it wants us to do.
Many people feel that fear is the reason that we procrastinate, sink into indecision or avoid trying new things. I think there's a lot of truth to this.
Fear of failure. Fear of criticism. Fear of consequences. Fear of the unknown.
I've caught myself in a fear spiral of worrying about what would happen if I did something new or different. What if it all went wrong? What if I had the wrong take? It's such a slippery slope.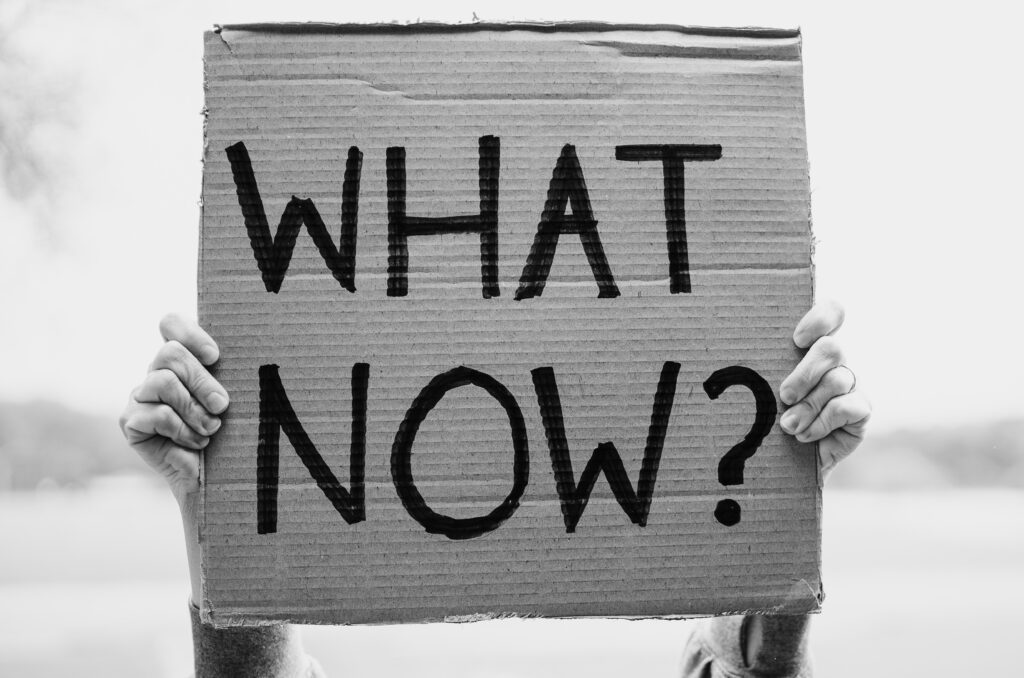 4. Uncertainty
If I had a pound for every time I'd heard someone mention 'these uncertain times' I'd be paying for a copywriter for my blog (kidding!)
The reason why people talk about uncertainty so often is because it is true – we have experienced a lot of unpredictable change.
I'm sure we all know that COVID19 has made the world an uncertain place in our own lives; with a rapid shift to remote working and sudden changes to our plans for 2020. And 2021 …
In society, we've experienced several changes to the law regarding what we can do, confusion about government guidance, and a wave of 'fake news' about the pandemic.
No wonder we're feeling uncertain. This extended period of changeability helps some people to thrive but for most of us, it magnifies uncertainty and makes decision making more difficult.
5. Overwhelm
Is anyone else feeling overwhelmed? I don't think it's just me.
There has been so much to contend with. Our way of working and living may have changed permanently. We may have experienced ill health or loss. We may be concerned about what the next few months will bring. For many people, that is a lot to carry at one time. That might lead us to retreat our energies for now.
The opposite temptation is to want to do it all and to take back control. We may be keen to catch up on lost time – the books we haven't read, the projects we couldn't start, or the trips we couldn't take. We push ourselves to do more. For some people this is a great way to get started. For others, if we aren't able to sustain our energy, this takes us back to overwhelm.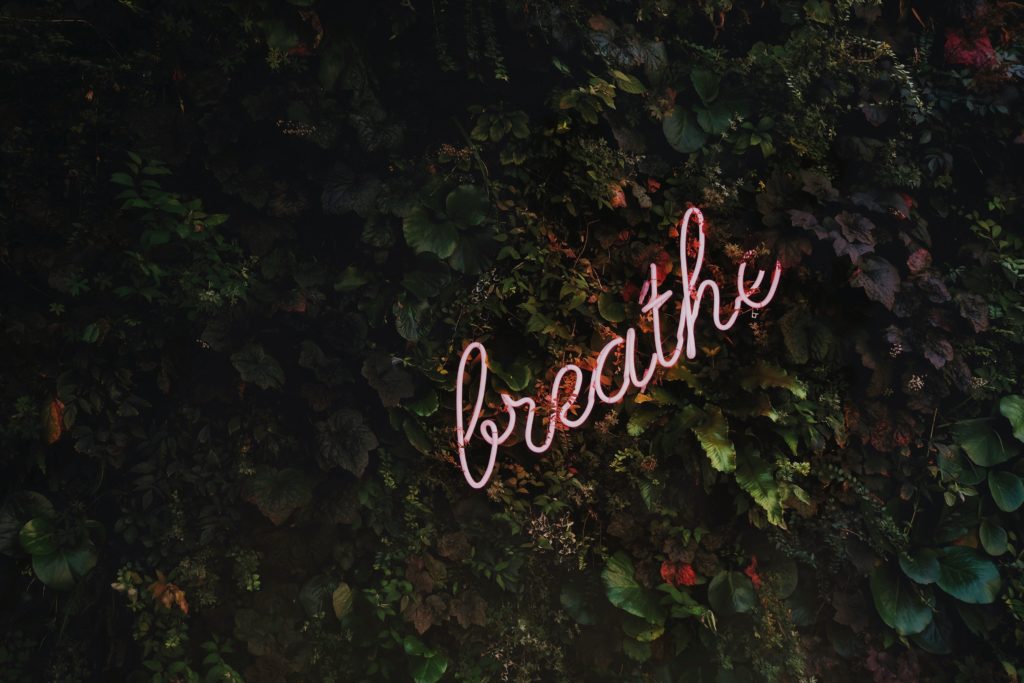 Five realistic ways forward
When it comes to getting things done, it can be difficult to know where to start. I've found five realistic ways that have helped me to move forward with work projects and life admin. If you're stuck at the moment, why not try one or two of the ideas below …
1. Begin!
It took me a long time to write this post. The idea was in my head weeks ago. I kept returning to my plan – researching the best way to structure content and make my points. If my resistant and uncertain self had its way, I'd still be in draft mode, with nothing done.   
When we move into action mode, we come out of a comfortable place and start testing our ideas. After a while, I really enjoy this flow state of getting things done but it takes that first kickstart to get going.
If I get stuck, I take myself back to the original idea and try another angle. The maxim 'learn as you go' is really helpful here as it helps to be in a mindset that is open to new ideas.
Those people who say 'just do it' used to annoy me profoundly. But they're right.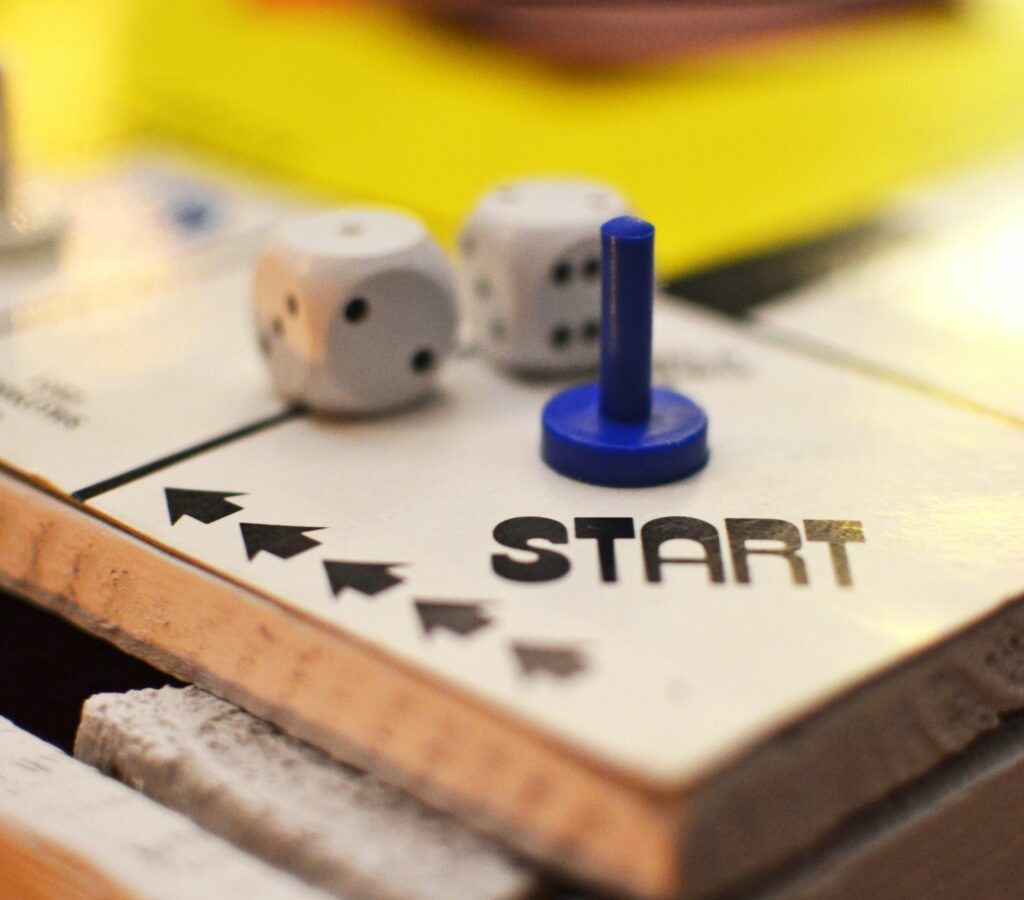 2. Good is good enough
Earlier, I talked about the danger of perfectionism because it stops us trying by trapping us in a never-ending desire to get everything 100% right. We have to resist this urge.
If you struggle with knowing when to stop, consider what the end result could look like. When you reach that end result, you can take a break and then review. Chances are, you're done!
If you struggle with wanting everything to be perfect, knowing what 'good' looks like will help. When you complete a piece of work and it's good, then you're done. Good is good enough.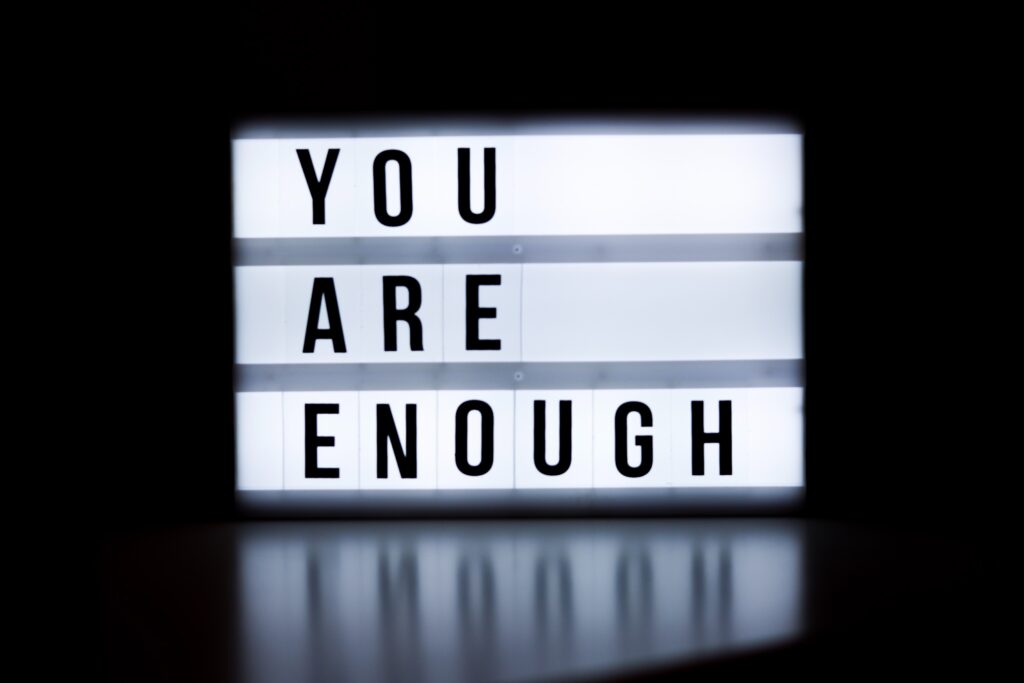 3. Respond to change
A reluctant convert to mindfulness, I've been surprised that it's helped me to manage change better than anything else. This is because I learned about impermanence.
Basically, impermanence is the concept that things are always changing. Nothing is permanent; thoughts, emotions, relationships, and ultimately life itself are all destined to change or end. Change is a part of life and our best strategy is to learn how to respond to it.
When we work, it's important to have a flexible mindset and be open to change taking place. We can can iterate – taking small decisions, or making small changes along the way.
When we face a large project, breaking it into smaller milestones or steps can help it to feel less daunting. When we repeat a task, having a basic outline to follow can keep us on track.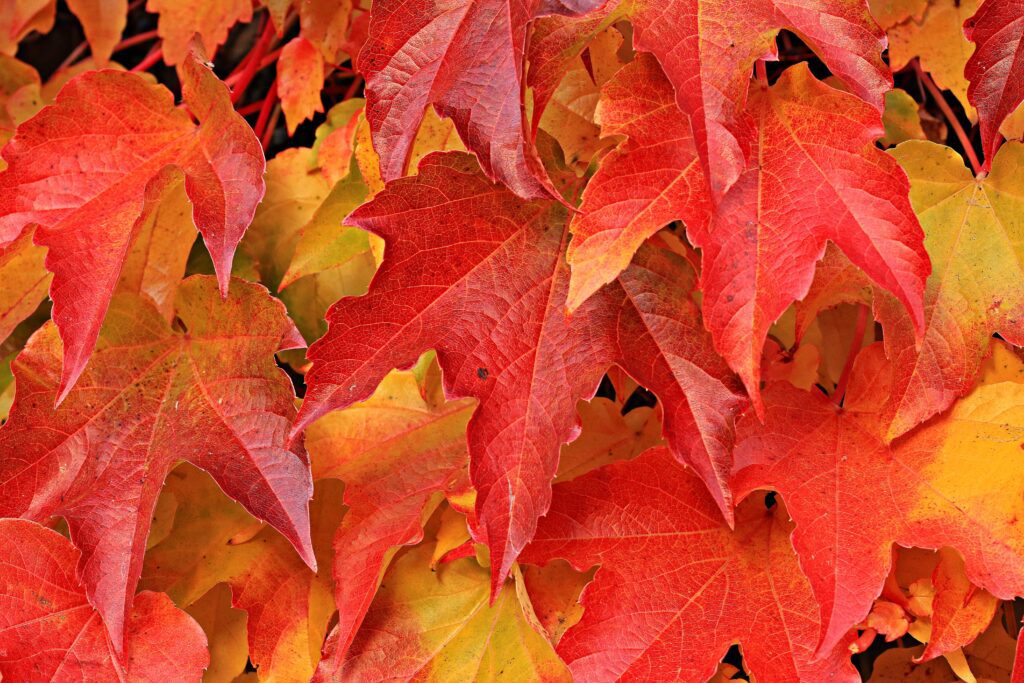 4. Focus on priorities
When you have multiple tasks, ideas or projects, knowing where to start can feel overwhelming. Here are some strategies I've found helpful:
Find your most important things – the top three things you need to get done that day, week, or month. 
Consider any deadlines you have or milestones you

need

to meet.
Prioritise anything where you need to make a decision or move a task forward.  This is particularly important if you lead a team.
I'll repeat another annoying maxim – a good way forward is to start with what needs to be done.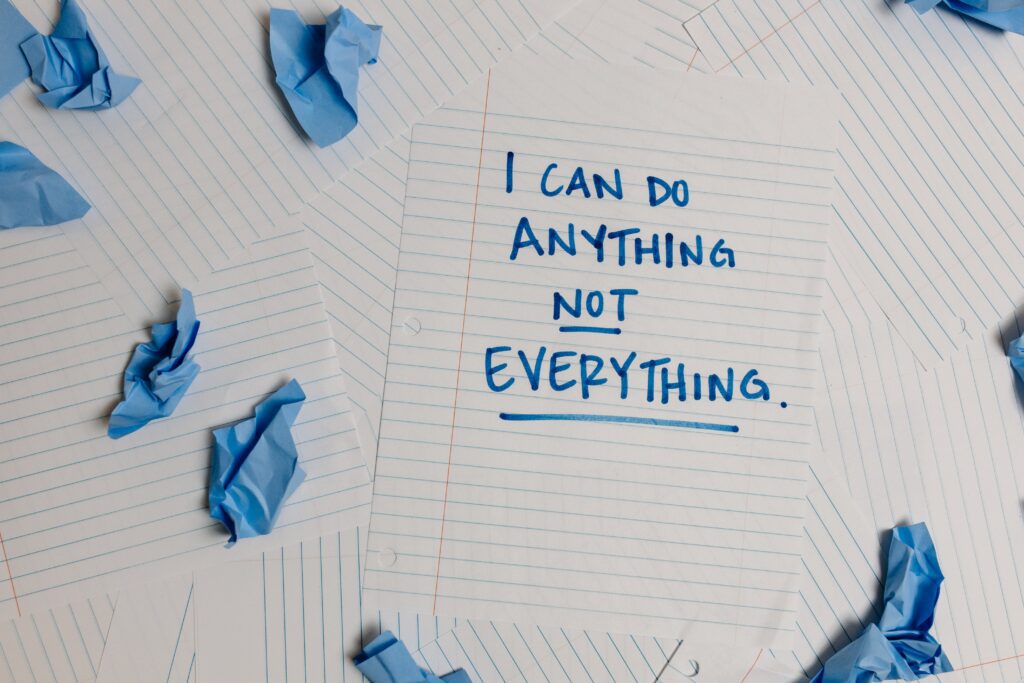 5. Rest
For many of us, we can feel so much pressure to do everything that we can end up falling at the first hurdle.
If we put unrealistic pressure on ourselves, this can lead to burnout. In fact one of the key things I've learned is this:
"Whenever we treat energy as infinite, burnout is the result."

I heard this on one of Bruce Daisley's excellent podcasts on work culture.
A good way forward is to begin, to be happy with good, to respond to change, prioritise what matters, and to accept when we need to rest.
Rest! Enjoy rest! Prioritise rest! Protect rest!
We're not robots, and hustle culture is for fools.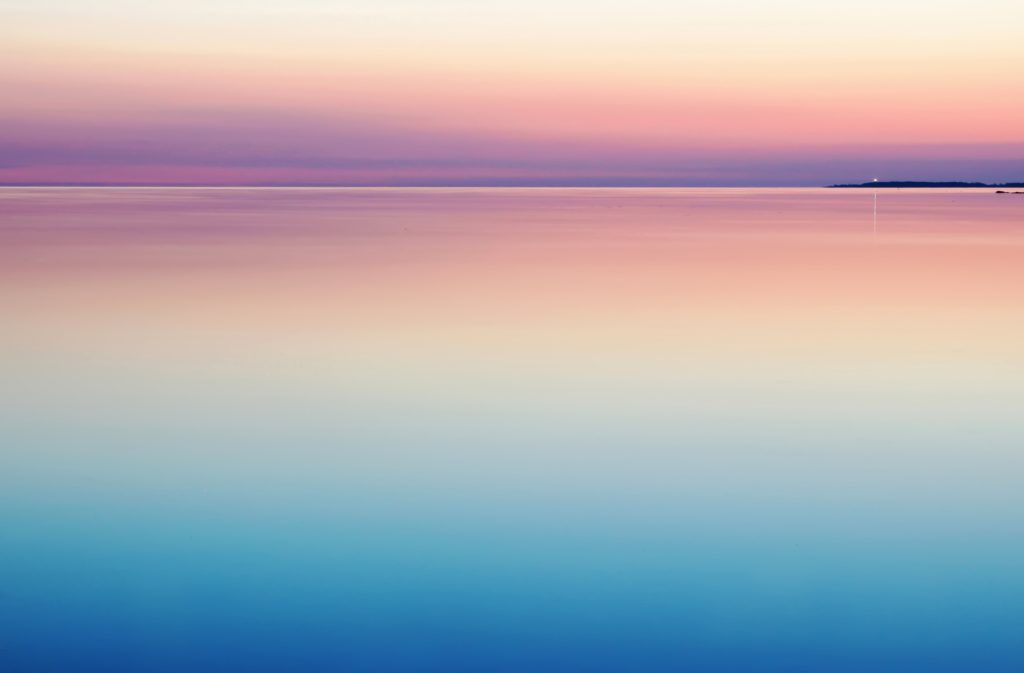 Helpful resources
That's all very well, but how do we actually start this process? Here are some helpful resources to help you to put this into practice.
1. Finding motivation
Find some resources that help you to kick-start and help get you out of the headspace of inactivity. I'd recommend 'Do the work' by Stephen Pressfield (read reviews and where to buy), plus this excellent article on how to start the task you've been avoiding, and this post on overcoming fear of failure.
2. Planning and using your ideas
There are three parts to this: resources that help you plan out your work like content planners, finding a way to capture good practice and good ideas, and putting time aside to develop, test and use ideas.
In order to get things done, it's important to make time for focussed work. Taking steps to manage your diary can help. 2-3 weeks ahead, book in time for screen breaks, planning, and focused work. You may have to move a few things for urgent issues from time to time, but it's helpful to set the intention to plan, focus, and rest.
3. Finding your own system
Everyone will have different ways that work for them when planning, prioritising and managing time. As I have multiple priorities and people/teams to manage, I've found that a Kanban style system works best for me. This is because it helps me to organise multiple pieces of work in terms of progress and priority.
I use an adapted version of this excellent mise en place Trello board, created by the person who co-designed the Trello product. Mise-en-place roughly means "everything in its place." 
4. Blocking distractions 
Once you've made time to focus on projects and tasks, it's important to block out distractions. I'd recommend exiting noisy instant communication apps like Slack or Teams and turning off the email notification in Outlook. Our phones are filled with noisy notifications too so I'd recommend turning as many of those off as possible or using an app like Freedom.
If music helps you, put together playlists that help you to focus and concentrate (I love Chillhop and Radio Lento). It's also worth finding good quality noise cancelling earbuds or headphones. Earfun Air Pro 2 and Sony Wireless Headphones work really well for me.
5. Getting support
To stay motivated and inspired, it's important to get support from others. Talk about your roadblocks and challenges with a colleague or peer. If you can, find someone who will hold you accountable in a friendly and supportive way. Speaking of which…
I'm getting out of my own way – but I need your support
Having broken the barriers down, I want to commit to blogging and sharing insights more regularly. I would love to hear from the people who read my blog, particularly those working for non-profits and charities, and those in the community management profession.
I'd love to know what you think and what you'd like to hear more about. My intention is to be helpful!